We offer Trauma, Death and Crime cleaning services including Hoarding and Gross Filth. Our technicians are ABRA Certified Bio-Recovery Technicians with over 25 years of Police and/or Fire, EMS levels of training. We are a locally owned and operated company with the compassion and knowledge to abate a variety of situations.
Our Mission: Strive to provide the most professional, reasonable and quality service to our clients, community and the environment.
In most cases we work hand and hand with your insurance company to return things to as near normal. If needed, we have a network of certified contractors to complete all restoration needs.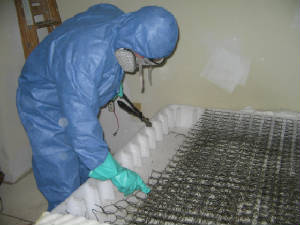 Homicide
Suicide
Accidental / Unattended Death
Decomposition
Trauma / Crime Scenes
Mass casualty scenes
Work place accidents
Biohazardous waste removal and disposal
Hoarding "also clean-up from animal hoarding"
Uninhabitable Properties "Junk Houses"
Gross Filth / Heavy Cleaning "pet stain, trash, etc."
Foul Odor Removal
Pet Odor Removal
Vehicle Decontamination "stolen recovery, vomit, urine, etc."
Dead Animal Removal
Bird & Rodent droppings "hantavirus"
Interior / Exterior Incident Clean-up
Finger Print Dust / Tear Gas Removal
Police Cruisers / Holding cells decontamination
Feces, Vomit, Body Fluid
Sewage backup
Needle Removal
Communicable disease infection control
And the unexpected….

24 Hours a day @ 1-866-999-0339